We won't be too surprised if you haven't heard much about Azerbaijan, but we're here to tell you that it's worth a look, if you're searching for a travel destination that's a little bit different. This landlocked country sits in the South Caucasus region of Eurasia and its capital city, Baku, is a modern city in an otherwise rural country.
Our good friends from Springfield Lakes in Queensland took a trip to tell us about it.
Outside of Baku, you will find small villages with old babushkas and farmland, as well as incredible peace and quiet.
You will need a visa to visit Azerbaijan, which will set you back about $25. You can apply online before your visit, but you need to allow at least three days. Here's why we think you should consider Azerbaijan for your next holiday.
Baku, Azerbaijan
Baku is the main attraction which, thanks to the discovery of oil, has grown into a large city built to emulate Paris. You may recognise the name thanks to Eurovision, and Baku is known for its Parisian-style neighbourhoods and the futuristic city that is definitely worthy of exploration.
You can check out the Palace of the Shirvanshahs, which includes a mosque, bathhouse, and mausoleum, and climb the Maiden Tower for amazing views of the city. A free walking tour in Baku will lead you to the National Museum of History, and you can check out the Carpet Museum too – which is not as boring as it sounds!
Mud volcanoes
To get away from the hustle and bustle of the city, a day trip to the mud volcanoes and the petroglyphs in Gobustan, which features 6,000 rock paintings, is more than worthwhile.
On your way back you can pop into Ateshgah, a large temple with detailed rooms which explain the history of the temple.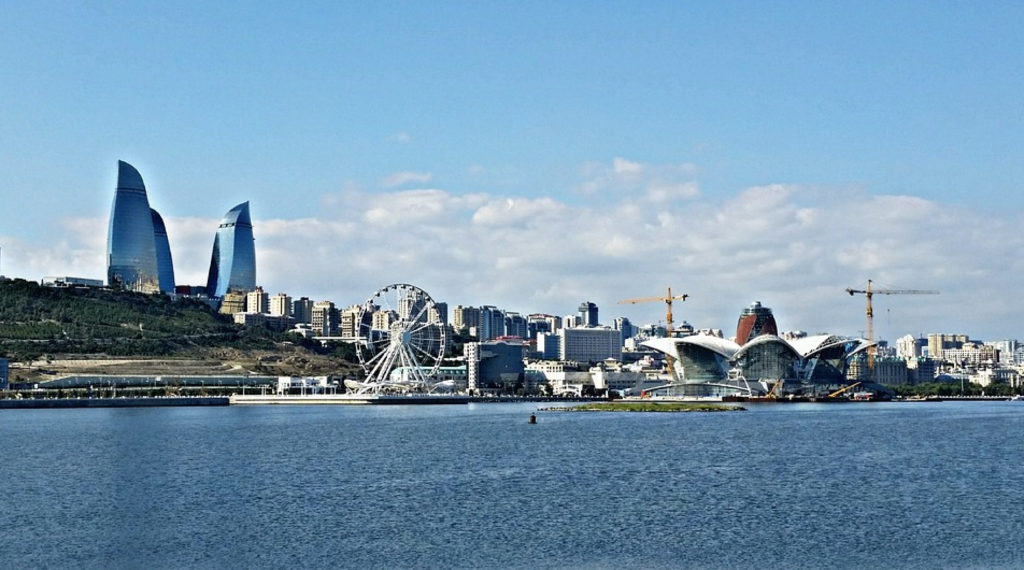 Lahij
The Caucasus Mountains, a little town where they're known for making copper wire, may be a bit more interesting to get to than to actually visit. The trek there, about three hours by road, takes you through mountains, down narrow windy roads and over bridges, and gives you a great taste of what the countryside is like.
The town of Lahij is just as beautiful with cobblestone streets, and fantastic hiking trails. These trails take you through the mountains and around the town, where you can see ruins and a gorgeous waterfall. Some of the places you can hike get quite steep though, so be prepared.

Azerbaijan was probably not even on your radar before this article, but we hope that we've inspired you to look further into this charming country and even start planning your visit!